Brad Davis on Video and DVD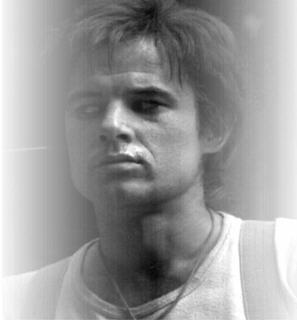 Brad Davis Movies

Roots(1977) VHS
The landmark TV mini-series, winner of seven Emmys, that traced the black experience in America through the struggles of one family from slavery to freedom is finally available in one boxed set. Based on Alex Haley's best-seller, the program's impressive cast includes LeVar Burton, Lou Gossett, Jr., Ed Asner, Lorne Greene, Ben Vereen, Leslie Uggams and Georg Stanford Brown. Complete and uncut on six tapes. 570 min.
Midnight Express [DVD](1978) DVD
Sensational, sordid and savage--but true--tale of a young American man's (Brad Davis) incarceration in a hellish Turkish prison for drug smuggling, and the frightening experiences he faces. John Hurt, Randy Quaid, Paul L. Smith co-star. Oscar-winning script by Oliver Stone; Alan Parker directs. 121 min. Side A: Widescreen; Side B: Standard; Soundtracks: English mono, French; Subtitles: English, French; featurette; theatrical trailer; scene access.
The Greatest Man In The World(1980) VHS
Brad Davis stars as a 1920s aviator hero whose private image is nothing like his ``boy next door'' public facade, in this adaptation of James Thurber's satiric short story. Co-stars Carol Kane, Howard DaSilva. 51 min.
Chariots Of Fire [DVD](1981) DVD
The winner of 1981's Best Picture Oscar is an exciting human study of two competing runners in the 1924 Olympics. An exhilarating experience with stellar acting from Ben Cross, Ian Charleson, Ian Holm; directed by Hugh Hudson. Music by Vangelis. 124 min. Standard; English; Subtitles: English, French, Spanish; filmographies; production notes; scene access; theatrical trailer.
Querelle(1982) VHS
The final film by director R.W. Fassbinder, this erotically searing adaptation of the controversial Genet novel stars Brad Davis as a handsome young sailor exploring his sexuality while on leave. Jeanne Moreau is a madam attracted to Davis, a condition she shares with his commanding officer (Franco Nero). 108 min. Dubbed in English.
Robert Kennedy And His Times(1985) VHS
Acclaimed biodrama of Senator Robert F. Kennedy traces his political career and private life from 1946, when he campaigned for older brother John's congessional race, to his run for the presidency and assassination in a Los Angeles hotel in 1968. Brad Davis, Veronica Cartwright, Cliff De Young, Ned Beatty, Beatrice Straight and Jack Warden star. 309 min.
Vengeance(1986) VHS
When his parents are brutally murdered during a robbery, a young man vows to get even and arranges for a hit man to fulfill his pledge. Taut drama stars Brad Davis, William Conrad, Brad Dourif. AKA: "Vengeance: The Story of Tony Cimo." 90 min.
Cold Steel(1987) VHS
A tough L.A. cop is marked for death by a sadistic killer whom the cop disfigured years earlier, and a trail of murder leads to a deadly "cat and mouse" game. Nerve-numbing action tale stars Brad Davis, Sharon Stone, Jonathan Banks, Adam Ant. 91 min.
Heart(1987) VHS
Moving drama about the need to cling to our dreams stars Brad Davis ("Midnight Express") as a has-been boxer who gets a shot at a comeback, but finds a bitter reality waiting for him. Frances Fisher, Steve Buscemi co-star. 93 min. This tape is previously viewed. Manufacturer: New World Video. Box condition: B. Tape appearance: B.
When The Time Comes(1987) VHS
In this powerful story, Bonnie Bedelia plays a 34-year-old woman who discovers she has cancer. When her husband refuses to accept her condition, she ponders suicide and enlists the help of a close friend. Brad Davis, Terry O'Quinn and Karen Austin also star. 94 min.
The Caine Mutiny Court-Martial(1988) VHS
Expert filmization of Herman Wouk's novel features Brad Davis as the troubled Captain Queeg, whose growing paranoias force his officers to seize control of the ship during a typhoon. Jeff Daniels, Eric Bogosian and Peter Gallagher also star; scripted by Wouk and directed by Robert Altman. 100 min.
Rosalie Goes Shopping(1989) VHS
From Percy Adlon, director of ``Bagdad Cafe,'' comes this hilarious satire on consumerism gone out-of-control. When a Bavarian woman living in Arkansas finds herself in deep debt by charging a house full of luxury items to her 37 credit cards, she comes up with a bizarre plan to elude creditors. Marianne Sagebrecht, Brad Davis, Judge Reinhold star. 94 min.
Hangfire(1990) VHS
An all-star cast highlights this gripping thriller about two tough Vietnam veterans who call on their military experience when they try to stop escaped cons from terrorizing a small town. Brad Davis, Jan-Michael Vincent, Yaphet Kotto, Lou Ferrigno, Kim Delaney, Lyle Alzado and George Kennedy star. 89 min.
The Plot To Kill Hitler(1990) VHS
Forceful, true look at a group of German officers who, in 1944, plan to stop Hitler by assassinating him. Brad Davis, Madolyn Smith, Ian Richardson and Rupert Graves star. 93 min.
Child Of Darkness, Child Of Light(1991) VHS
A young priest investigating two alleged virgin pregnancies learns the unborn children are the key to an ancient prophecy of the Antichrist and the end of the world. Anthony John Denison, Sela Ward, Brad Davis star; look quickly for Brendan Fraser in his film debut. 85 min.
The Habitation Of Dragons(1992) VHS
Powerful drama from Horton Foote ("Tender Mercies") set in a small Texas town where lawyer brothers George and Leonard Tollivar find that their success and failures in their careers have gotten in the way of their personal relationship. Brad Davis, Hallie Foote, Frederic Forrest and Joanna Miles star. 94 min.
The Player [DVD](1992) DVD
Scathing satire of contemporary Hollywood, scripted by Michael Tolkin from his novel and directed by Robert Altman, stars Tim Robbins as a hot shot studio executive attempting to find an angry screenwriter who has been sending him death threats. His search leads him into a world of romance, murder and "high-concept vehicles" for Julia Roberts and Bruce Willis. With Greta Scacchi, Whoopi Goldberg, Cynthia Stevenson, Lyle Lovett, Fred Ward and dozens of cameos. 123 min. Widescreen; Soundtracks: English, French; Subtitles: English, French, Spanish; filmographies; production notes; cameo guide; audio commentary from Altman and writer Michael Tolkin; featurette; deleted scenes; scene access.