NOT KIM NOVAK, a post from my guestbook:
I am eleven years younger than Kim Novak. I know that she was born in 1933, and that she is now 68. Beginning when I was around 14 yrs. of age, in junior highschool (before I knew who she was), continuing all through high school, into college and for many, many years thereafter, I was stopped on a nearly daily basis and either told that I looked like her; asked if I was Kim Novak; or people followed me around in the streets, or followed me AND asked for my autograph. I refused to sign her autograph, and simply said that I was not she.
People said that they thought that I was trying to avoid my public, and that I was probably tired of people invading my privacy. (That part was true.) I began to feel that I WAS Kim Novak, and I was very self conscious. Sometimes, people merely stared.
I didn't like this attention, and when she resigned from moviemaking, people still made comments. Some of the younger generation didn't know who she was, so the "recognition" GRADUALLY lessened, along with Kim's leaving show biz. Then, she did a couple of "comeback" films, and had a regular role in a TV series. Occasionally, someone would stop me in public and say something.
Now, she is retired, I believe, and living her very private life. One day, while she was doing that TV series, one of my younger brothers (who works in the TV industry), and was working on a nearby set, was browsing around in a shop. He found a small, flat, circular hand mirror with what he thought was MY photo on the back of it. It was actually a photo of Kim Novak. He bought it for me and attached it to a signed photograph that he got personally from her, and put those in a frame and gave them to me for my birthday, stuffed inside a brown paper bag.
My brother had told her about "his sister" who had been bugged for years by HER fans, and had asked her for the autographed photo. I don't have that photo handy at the moment, but she wrote something like, To Nehssa, from your look alike, Kim Novak. I laughed, of course, and was very surprised that my brother had gone to all that trouble.
Kim was NEVER a favorite of mine, but I was certainly very aware of her. It was scary, but amusing, all those years, fending off Kim Novak's fans. I know that she had a lot of them! Just think of how many more of those fans approached HER!
Looking back on it, especially now (nearing 60), I recognize that all of that attention was flattering, but what a PAIN! I lost track of the number of confrontations, but I remember a lot of them with a smile
signed,
NOT Kim Novak
WILLIAM in AUSTRALIA wrote this commentary about Kim
The shot of Kim in Vertigo donning that grey suit for Jimmy Stewart is more erotic than a million Sharon Stones uncrossing their legs.
I first saw Hitch's masterpiece as a young teenager growing up in New Zealand. It was panned by the "critics" then, ignored by the public, and had only a two-week run in a city cinema, where I first saw it. I then pursued it around the suburban cinemas (there were dozens in those days).
Kim as Madeleine/Judy still haunts me, as does Bernie Herrmann's music and Robert Burks' cinematography. Was it subconsciousness that, when I became an adult, I bought Jaguar cars like the one Kim drives through San Francisco?
And why have there been beautiful blondes in my life, including my wife? (These thoughts have just occurred to me as I write this email!) As a boy, I also enjoyed Kim in Pal Joey (I bought the soundtrack), Middle of the Night, Jeanne Eagels and, later, The Legend of Lylah Clare.
WILLIAM STANLEY williamstanley2002@yahoo.com.au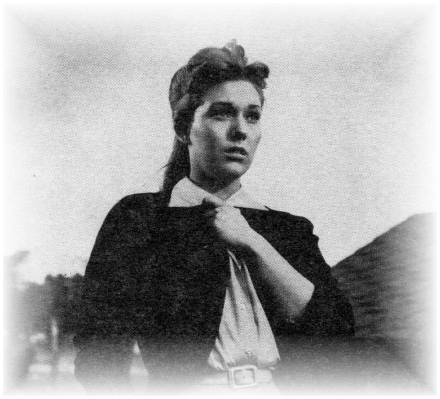 Mark had this to say about Mr. Laudemann's PICNIC contribution to my webpage in September 2005
After watching my annual Labor Day Video screening of "Picnic" last evening, I logged onto the Internet Movie Database to check out a few of the film's facts, and was directed to your link about the locations for the movie "Picnic." "Lavender Blonde" is a great website, an excellent tribute to Kim Novak, and I especially liked your tour of the Wichita, Kansas area and your visits to the film's locations. I agree wholeheartedly with you about the film... it truly is a wonderful piece of Americana, a chronicle of Midwestern life fifty years ago this year!
Films were so much better back then, weren't they? They told a good story with intelligent dialogue and expert cinematography; and they easily entertained the audience without resorting to computer graphic effects (such effects weren't around then, of course), without crassness and without the darkness that pervades so much of the screens (both movie and television) today. It's strange to think that all of the babies that were photographed at the picnic scenes would now be fifty years old! Now that so many of the cast members of the film have passed on (only Kim Novak and Cliff Robertson remain with us) "Picnic" has become not only a classic film in its own right, but a true representation of classic film actors. It is nice to know that the locations of the film remain with us, practically untouched by time.
Thank you for taking us to them and sharing your visit with us. I have worked in the film and television industry for thirty-seven years now, and I have seen first hand how the business has declined. I have often wanted to do the same thing that legend has said that Kim Novak had done in the 1960's: when her contract with Columbia had finished, she had become fed up with Hollywood and its machinations... it is said that she packed her things, got in her car and drove north until she ran out of gasoline... in Carmel, California, where she had apparently made her home over many years. But I am still working in Hollywood, so I guess I shall have to wait until retirement to move to Carmel-By-the-Sea. Oh well! (But a well is a hole in the ground, isn't it? - as Miss Sydney reminded Howard Bevins.) As I said, I watch "Picnic" every year as part of my personal Labor Day tradition, along with "Pajama Game," starring Doris Day (another Carmel resident).
"Picnic" demonstrates how Labor Day itself marks a time when the summer ends and the new school year begins; a time for letting go of the old and beginning the new. The most poignant scene in the film for me is at the end, when Madge (with the urging of her younger sister Millie) decides to strike off on her own; breaking the controlling bonds of her mother to the accompaniment of a screeching orchestral break; leaving childhood behind to learn things for herself, as Mrs. Potts would put it. As Madge takes the bus to Tulsa, we see Millie at first running after the bus, fading into the background before turning to go on to her new school year (the scene itself symbolic of Madge's leaving the time and place of childhood behind -- all of us, men and women, arrive at that experience at some time in our lives); and as the camera pulls above the bus and beyond, we see the train that is leading Madge and Hal to their new destinies. New beginnings for everyone. A wonderful movie... and a great tribute to it by Mr. Laudemann. It was interesting and fun to visit the locations of fifty years ago with you. I thank you for your love of "Picnic" and the movies.
Sincerely, Mark
Joe Cavazos had this comment to make about Kim Novak in VERTIGO in Spetember 2006:
I was seventeen years old when I saw Vertigo. At that time, I had never been in love, and could not have REALLY appreciated Scotty's situation. But, somehow, I understood it--and understood how Judy felt at being forced to be someone other than herself. I've read numerous comments about Kim Novak's performance in Vertigo. Like me, most people are enraptured by Judy/Madelaine, and by Ms. Novak's unbelievable performance.
One thing I have noticed, though, is dry and almost not worth mentioning. And that is this: In Pygmalion, George Bernard Shaw posited that the way you speak TOTALLY places you in society. This could not be more obvious than in Vertigo. When Judy plays Madeleine, she has been coached so that her speech is absolutely aristocratic. A particularly good line: "thank you for fishing me out..." Madeleine is a true social goddess in the way she speaks, the way she acts and carries herself. She makes Scotty fall absolutely, irrevocably in love with her. As "Judy," she is her normal self. She would never be in high-class company. Her social life would probably find her in seedy bars or in the back seat of a car with some loathsome lothario. It makes you wonder, though. Having learned how to attract the richest of the rich, why would she not just keep on acting that way, rather than going back to her old self?
Joe Cavazos
P. S. I believe I will love Kim Novak forever.
---
I was thinking about Kim Novak because the recent update to the list of 100 most interesting films included Alfred Hitchcock's "Vertigo" for the first time. It starred James Stewart and Kim Novak. It was released in 1961. I was in the Army and at the Army Language School in Monterey, California. The school is now the DLI (Defense Languages Institute). I was 23 years old. Monterey had a fairly large contingent of Germans in the population. There was a bar/restaurant called the Hofbraeuhaus. The building was L shaped. The long part of the L was parallel to the road. The shorter leg of the building had a lower level with a separate bar. It was kept quite dark and was meant primarily for singles. The upper level of that portion was were the offices and such were located. There was a concrete patio that filled in the L. It was used for dancing and the occasional luau or barbecue. There were floor to ceiling windows looking out on the patio. The restrooms were outside. You had to walk out onto the patio to get to the restroom doors. When you walked through the front door, you were in a brightly lit open room with a few benches around the edges and some tables of various sizes with chairs. One table, the Stammtisch, was quite large and round. All of the girls who worked there as waitresses spoke German. Groups of us German students would usually commandeer the Stammtisch two or three nights a week. There was good German beer and oompah music. I was one of the older German students. Most of them were 19 or 20. One, Carl, stood out because he was quite tall and a little on the heavy side. As young guys do, we used to tease him unmercifully. We likened him to a Teddy Bear. He was good natured about it to a point. One other peculiarity of his was "off limits" so far as the teasing went. Or, at least, he would quickly let us know that he didn't think anything we were saying was very funny. This was his obsession with Kim Novak. He had pictures of her from various magazines. He kept them in his locker and his textbooks and his wallet. A group of us including him had gone to see Vertigo. Most of us didn't like it. Carl was incensed that anyone would dare to say anything negative about Kim Novak's performance. Probably as a part of the media hype about the film, Playboy magazine announced that they were going to do an interview and a pictorial featuring Kim Novak in the next issue. At that time, Playboy was still relatively "clean". Carl was beside himself. When the magazine appeared, he bought a dozen copies. He sent several of them home to his parents with instructions to keep them for him in sealed envelopes. He cut out all of the pictures. He essentially memorized the interview. He floated on a cloud for days. He would be seen standing near his locker looking at one of the pictures. If you said anything, he would just sort of sigh and say. "Her favorite color is lilac... It was late summer. There were a number of forest fires. One of them destroyed Kim Novak's house in Malibu. Carl was very distraught. The local paper had an article indicating that Ms. Novak was going to be in the Monterey area looking at real estate. This was just too good for us to pass up. A group of us including Carl was at the Stammtisch and we began teasing Carl about Kim Novak. We told him that she would probably walk through the door and come to sit on his lap. He was not happy about it and told us in no uncertain terms to shut up. Of course, we continued. We were beginning to get a little rowdy about it, when on of the waitresses came over and told us to keep quiet. She said that Kim Novak was there. Carl immediately assumed that we had put her up to it. We hadn't. We quieted down for a time but soon began to razz Carl about it again. Again the waitress approached and told us to keep quiet because Kim Novak was there. She pointed toward the steps that led to the lower level. We, of course, began to tell Carl that he would have to go down to the lower level to get her autograph and just maybe a little bit more. He was approaching apoplexy. I was seated with my back to the wall looking toward the patio. Another of the guys told Carl he had a suggestion. He would go to the restroom. When he came out he would go in the other door which led to the lower area. He would walk through the area to see if Kim Novak was there. If she was he would come back and tell Carl. No jokes. No tricks. We saw him leave the restroom and as promised he went in the other door. It seemed like he was in the lower level for a very long time. When he finally game up the steps he looked quite excited. "My god,Carl, she is here. She is sitting in the corner booth with the real estate agent and they are looking through a book with pictures of houses". Carl wasn't buying it. He asked what had taken so long. The guy replied that they kept it very dark down there and it took time for his eyes to adjust. Carl wondered how they could be looking at pictures if it was that dark. The guy said there was a window just above that corner booth and there was a lighted candle on the table. Carl still wouldn't accept it. He decided to go to the restroom as the other guy had done. He would also come back through the lower level and settle this matter for once and all. He had no sooner entered the restroom than Kim Novak and the real estate agent came up the stairs. Her hair was in a beehive. She wore black stiletto heels and black capri pants. She had on an apricot colored angora sweater that fit rather snugly and a white nylon anorak. as they approached the table the agent went around on the more open side. Ms. Novak decided to scooch past me behind my chair. The more prominent portions of her anatomy brushed the back of my neck. Once she had passed, she stopped and said, "Good evening, gentlemen". The agent escorted her out of the building and we heard a car start up. Just then, we saw Carl come out of the restroom. We could not have choreographed the way the events fell into place. It was like a scene from a Billy Wilder movie. Eventually, Carl came up the stairs fuming about how we had fooled him. He would never believe or accept the fact that Kim Novak had actually been there.
John