Icon of the New Romantics

Dirk Bogarde, his myth, his movies, his look, were ideals of the New Romantics, the post-punk British music/fashion movement of the early 1980's. Everything about Dirk Bogarde is what the New Romantics aspired to be - elegant, decadent, utterly cool and above all well dressed.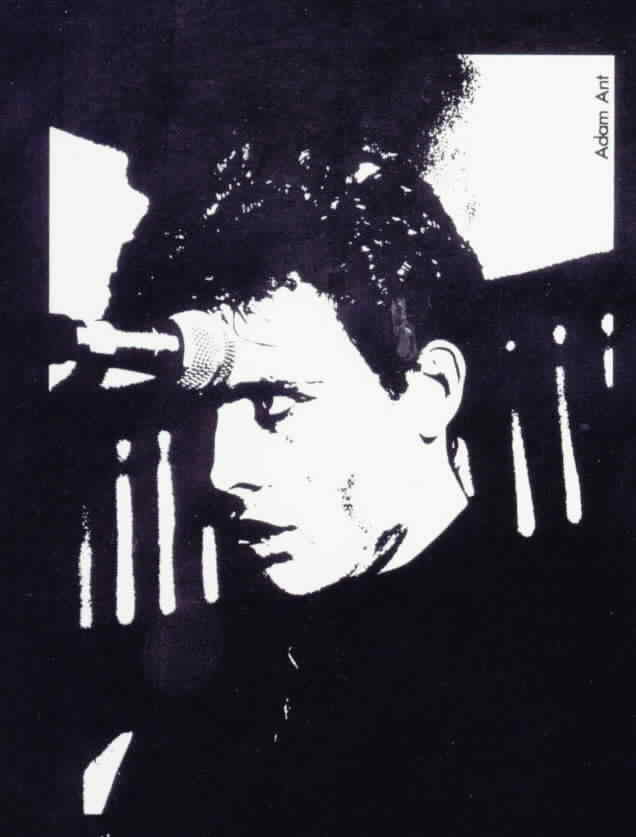 Adam Ant's Dedication to Dirk on his LP Dirk Wears White Sox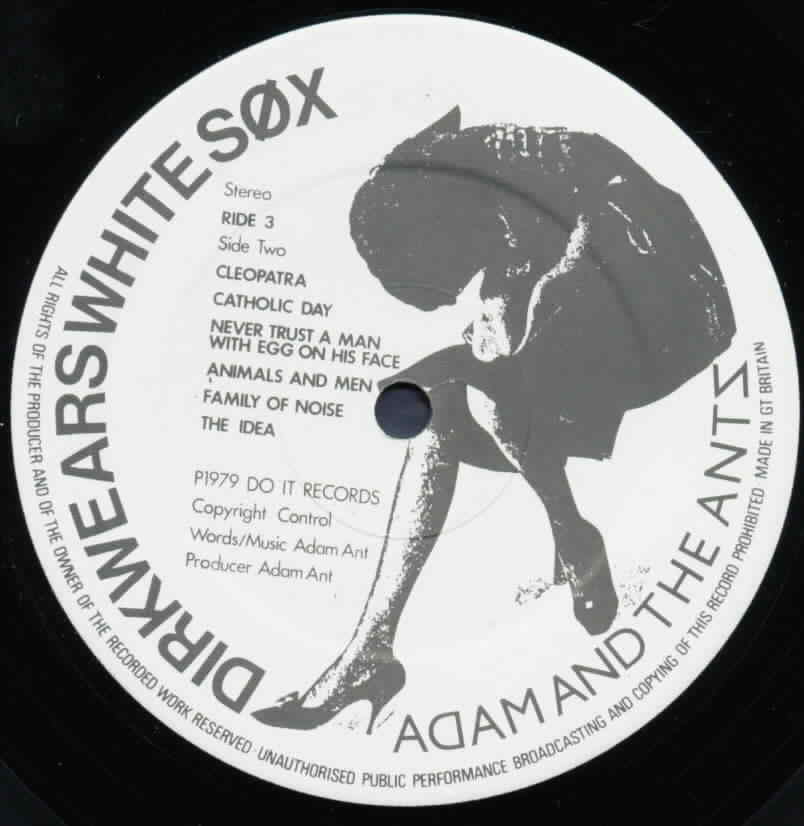 The Berlin decadence of the 1930's was a theme in the New Romantic movement which aspired to be as decadent as possible. No films conjure that up divine decadence better than The Damned and The Nightporter do! Bogarde's film The Damned inspired Visage, the New Romantic group led by Steve Strange, to name their 1981 album after this film, The Damned Don't Cry.
Adam Ant was such a big fan of Bogarde that the first Adam and the Ants album from 1979 is entitled Dirk Wears White Sox as a nod to Dirk and (as you can see in the scan above) there's even a dedication to Dirk in the liner notes. The Nightporter has been mentioned by Adam Ant as his favorite film.
Bogarde's film The Nightporter provided inspiration to David Sylvian of the group Japan to write have a song entitled Nightporter which appears on Japan's 1980 album Gentlemen Take Polaroids. The lyrics of the song appear below. Interestingly, apan also has a song entitled Despair from their 1979 album Quiet Life. I don't know if it was inspired by the Bogarde film but the mood of this instrumental track is very similar to the theme music in the movie.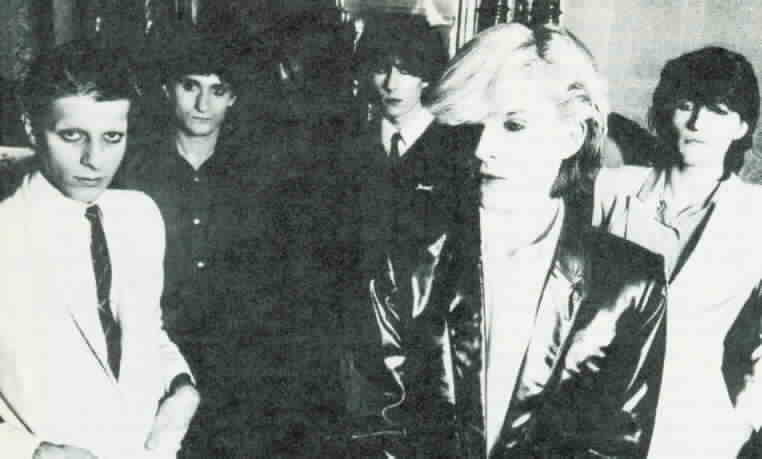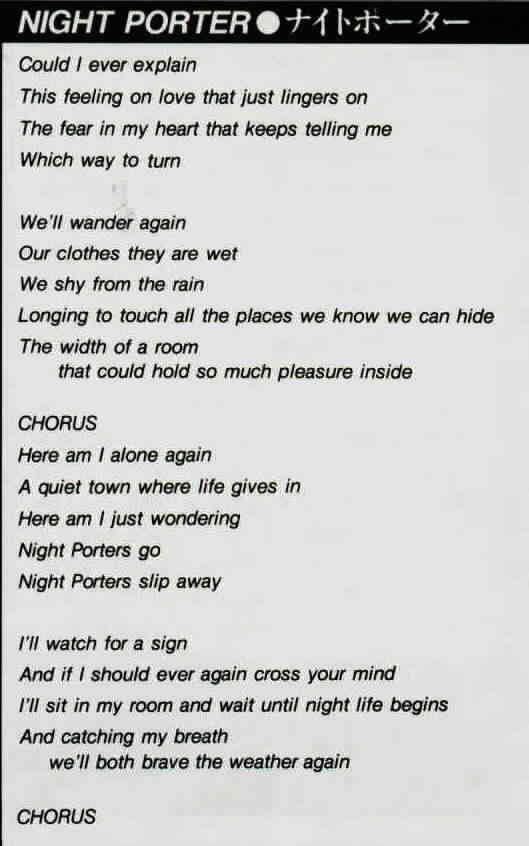 The look of the New Romantics, from Martin Fry's trenchcoat in the ABC video to their song All of My Heart to Gary Numan's hat and trenchcoat look on the cover of his 1981 I, Assassin album, to Duran Duran's pastel suits and Spandau Ballet's kilts; the New Romantics were all about style. And who better as inspiration than the ever stylishly clad Dirk Bogarde? Dirk Bogarde had the look of all the biggest pop star pin-ups of the early 1980's, and what a different style it was to the denim and long hair that was the look of rock 'n roll during the late 60's and most of the 1970's.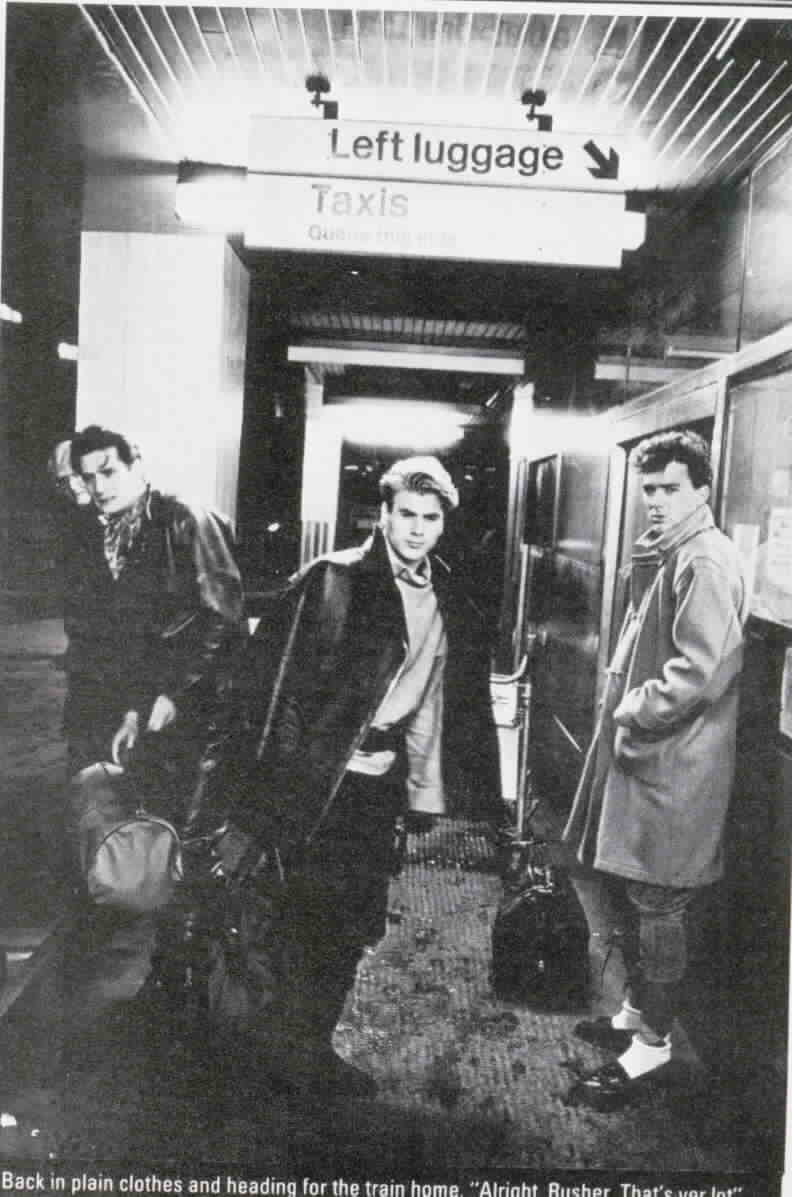 In a British pop magazine from the early 80's Steve Strange says the person he most wants to impress with his music is Dirk Bogarde because he's his hero! Album dedications, songs, styles of dress, all these New Romantic nods to Bogarde puts him alongside David Bowie and Bryan Ferry as the icon of the New Romantics!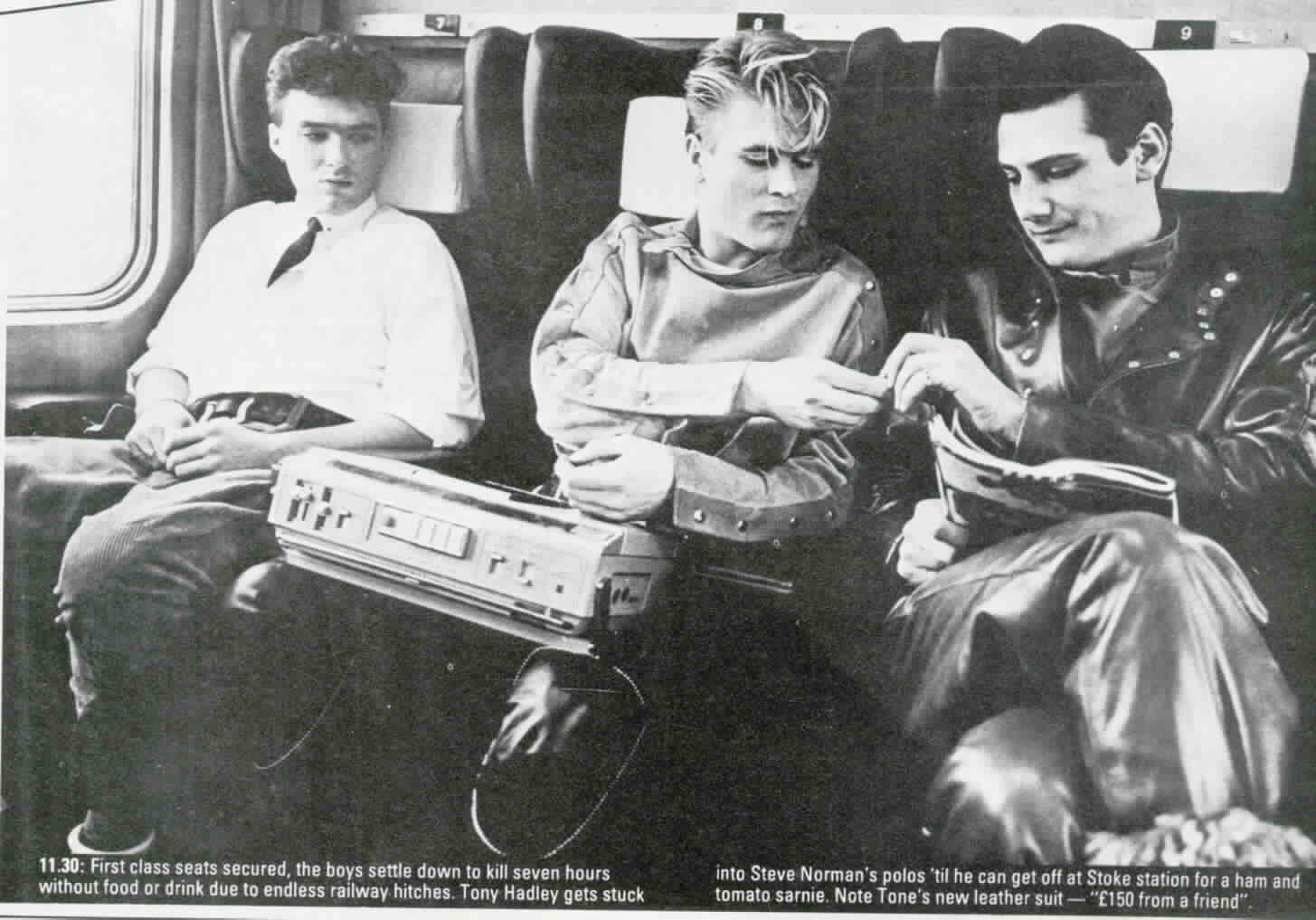 Links
http://www.fashionfollower.com/newromantic2.asp
A short summary of the most popular of the New Romantics - Duran, Spandau, Adam.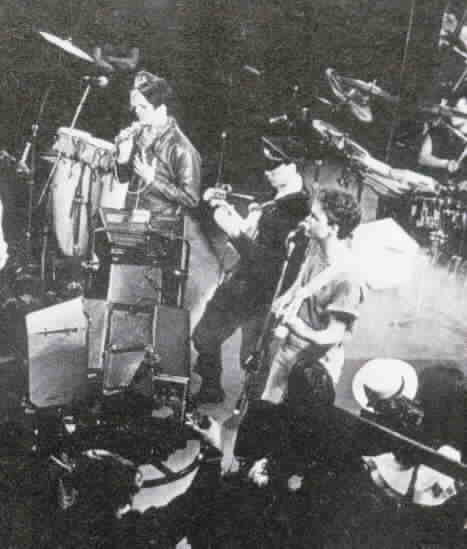 http://www.lexiconmagazine.com/NWC/vis_reviews.html
The Damned Don't Cry - The Face "Strange has the whole gang in on this one (R. Egan, M. Ure, B. Currie, D. Formula and B. Adamson); they all give virtuoso performances but the dreamy palpitations soon grind to a halt. Strangeís sotto volce vocals eventually coagulate and turn the record into an anhydrous lump of vinyl. Inspired by the Luchino Visconti/Dirk Bogarde film "The Damned", things might have been different if the cover featured the divine Helmut Berger instead of .... "
http://adam-ant.net
Sept/Oct 1977 Ant Interview "Tony: How'd you get the ideas for songs like 'Plastic Surgery' and 'Concentrate on You'? Adam: The second one, the Concentration thing is called 'Dirk Wears White Sox' because of Dirk Bogarde. He's my hero, I've got lots of heroes, I've always had lots of sort of people to look up to. Dirk Bogarde as an artist, as an actor, as a person comes over very strong to me, and I wrote 'White Socks' about the two films that he did. 'The Damned', not so much 'The Damned', it was more 'The Night Porter', that song is my favorite. I think it's the best because it catches what I think of Dirk Bogarde."
http://www.raft.vmg.co.uk/japan/polaroids.html
"the Erik Satie-soused "Nightporter" (loosely named after the controversial 1973 Liliana Cavani film starring Dirk Bogarde, subverting his own "gentlemanly" persona, and Charlotte Rampling) reiterated Japan's ease with the elegiac, the mournful, the borderline narcissism that is true sadness".
http://news.scotsman.com/features.cfm?id=292742004
Scotsman.com Sun 14 Mar 2004 "Who says romance is dead?
MUSICAL genres have always been ripe for sending up. From Spinal Tap's misguided metalheads to Dread Zeppelin, the Elvis/Led Zeppelin reggae crossover that mixed homage and humour, there is great comedy mileage in music. The more seriously the genre takes itself, the greater the potential for taking a rise, but few musical movements were quite so full of po-faced pomp as the New Romantics.
What is funnier than something ridiculous that takes itself so seriously?
Debagged of PVC and scraped clean of panstick, Le Strange turns out to be Waen Shepherd, 31-year-old comedian and erstwhile Adam and the Ants fan. The comedy character had started life as a five-minute slot that Shepherd, who has worked with Simon Munnery (alias Alan Parker Urban Warrior) in the past, did as part of a double act, but it had been brewing for years. "It had been bubbling away in my head for quite a while," he says. "The Seventies revival had been going on for about 20 years so I figured that there would be an Eighties revival at some time or other. I had chanced upon some old Gary Numan and John Foxx records in a charity shop in the late Nineties. I found them so hilariously funny but also quite dark and exciting at the same time. That sparked off this idea of doing this character who was a bit mental and had had hard times but was somehow quite arty as well. An arty pop star."
Shepherd says he was too young to really have been a New Romantic himself but he has enough affection for the period to parody it effectively. "What attracts me to artists like Gary Numan or Adam Ant or The Human League is there is a lot of bonkersness about it," he says. "It's all incredibly mad stuff. Early Human League is intensely strange. They had songs about crows and babies getting it together and having kids of their own that try to destroy the world. It's fascinating."
What helps make Le Strange such a vivid character is that many of the New Romantic movers and shakers didn't draw a line between real life and their stage personas. Shepherd has a theory that David Bowie's Ziggy Stardust was a blueprint for many of them. Just as Bowie's fictional character often seemed to merge with Bowie himself, many of the New Romantic stars slipped between man and self-created myth. "It's the idea that by living the life you actually become that thing that previously you wanted to be," explains Shepherd.
This delusion also makes the New Romantics a godsend for satire. The posturing, studied ennui and empty interest in philosophy and art are just a handful of the targets that the New Romantics presented. Yet Shepherd is by no means wholly contemptuous of the scene. "What can be funnier than something that is so ridiculous but takes itself so seriously?" he asks, but then adds: "There is something beautiful about that as well. It is beautifully ridiculous." As ever with satire, the humour comes from having more than a passing acquaintance with the subject being sent up.
Le Strange's website is purportedly run by two girls called Tracy and Michelle. Just the kind of suburban, hyper-normal names whose owners could see the attraction of escaping to Le Strange's more glamorous world, and not too far removed from the relationship between Gary Numan and his now wife Gemma, who began life as his number one fan. The tone of the site is bang on target, from the over-excited use of exclamation marks to the mangled syntax and personal trivia. In the FAQs, the question "what does Gary like for breakfast?" gets the Partridge-esque reply "We don't know. But he does like Italian and Chinese food, so it could be spaghetti, or chow mein." With the site, Shepherd has managed to capture the obsessional nature of teenage fads and the way in which they make fans oblivious to the absurdity of what is being said.
The explanation of Le Strange's different make-up styles, his two "war faces" is priceless. "The usual one (his 'Sexy Clown' look) uses a lop-sided smile and slanty eyebrows reminiscent of Jack Nicholson's Batman Joker, with a nought and a cross on each cheek. The cross represents the masculine side of his face, the nought represents the feminine side. In Gary's other persona (which he calls 'Earl Grey'), he paints on a monocle (which represents nobility) and a moustache (which represents Dirk Bogarde in Death in Venice)." Despite the music press making a few doomed attempts to revive the New Romantics under various Neo-Romo banners, it was a youth culture that has not had the shelf life of goth, punk or even, thank you The Darkness, heavy metal. Shepherd accepts that it was a subculture that died out but argues that New Romantic was an ill-fitting umbrella term for a bunch of artists who outgrew the scene to do their own thing. "There wasn't such a thing as the New Romantics," he says. "The New Romantic tag, which now encompasses anybody who dressed up and wore make-up around that kind of time, was something that was rejected by just about everybody who was part of it.
All the major figures from that period moved on to do new music. Spandau Ballet became smoothie medallion men. Japan went their own way. David Sylvian went off on... shall we say his own creative path." Shepherd finds empathetic echoes of the early Eighties era in people such as Nine Inch Nails and Marilyn Manson. Not so much in the music but in the theatricality and the obsession with decadence. "It's the same kind of imagery and it is inspired by the same kind of stuff that fed the imagination of Bowie and glam rock," says Shepherd. He has a point, but you're guaranteed to get more laughs from Mr Le Strange than Mr Manson. The self-styled Rock Devil also has his funny moments but they tend to be unintentional, and executed with just a hint less metallic grey eye shadow. Gary Le Strange, Tron Theatre, Glasgow, Friday (0870-013 5464) as part of Glasgow International Comedy Festival"