***********************This page is now closed. Please visit my new Helmut Griem Tribute WordPress Page!**********************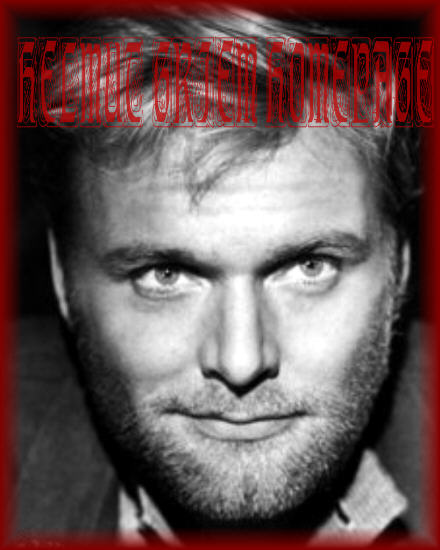 "And he's divinely sexy." Sally Bowles (Liza Minelli) about Max (Helmut Griem)


---
- Aschenbach - 1969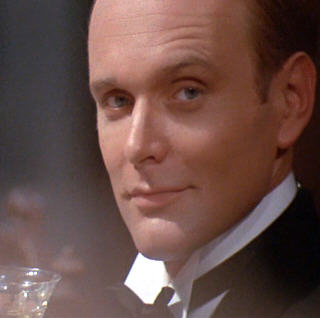 Click here to see my gallery of The Damned

My first glimpse of Helmut Griem was as the snaky, blond beast in Visconti's The Damned. He plays Aschenbach, the Mestiophelean SS officer who seduces Friedrich, Sophie, and Martin into playing his game and gaining control of the one thing he wants for the Nazi regime, their steelworks plant. Helmut plays this thoroughly unlikeable character with a suave smile, an easy going manner, and an air of cynicism and overconfidence that makes Aschenbach fascinating. Aschenbach is the catalyst for the unfolding tragedy of the Von Essenbeck family and Germany. He is completely cold and calculating, he is ruled by the lust for power which he wins with his artful manipulations.


---
- Kapitan Willi Schlautter - 1971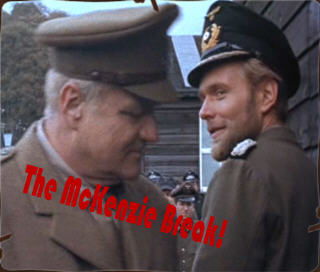 Click here to see my McKenzie Break gallery



Helmut Griem plays another Teutonic baddie in The McKenzie Break, an excellent WWII P.O.W. film starring Brian Keith. Kapitan Willi Schlautter is such a bastard, but so sexy. His worst crime is not being a U-boat commander or an avid Nazi. As if that doesn't make him bad enough he has a bad habit of killing his own comrades including his own commanding officer, one of his own crew who is a homosexual, and dozens of others when he collapses the roof of of a hut on purpose to create a distraction for his escape. His selfishness knows no bounds. He's bad, he's blond and devilishly charming. Brian Keith is wonderful as the Irish commander of the camp who is determined to keep Willi from escaping and causing more damage. Brian's character is as intelligent and as strong willed as Helmut's but they are so different. Brian is warm, heavyset, modest, a very moral man. Helmut on the other hand is cold as ice, slim, Aryan, arrogant and completely without scruples. Watching their own personal battle of wills and smarts is thoroughly entertaining, down to the inevitable conclusion in the cold northern sea.
---
- Maximilian von Heune - 1972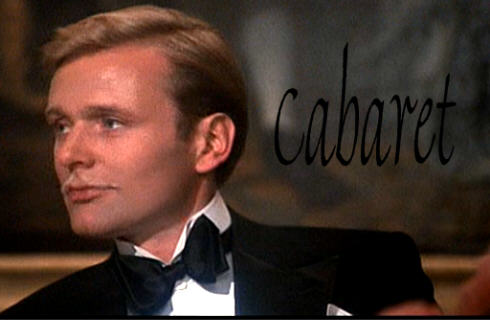 Click here to see my Cabaret gallery



"Screw Max!!" "I do." "So do I." "You two bastards!!"

Ah, what a moment in Cabaret. What a film! The ultimate pop expression of Weimar decadence come to life in this fantastic musical starring the inimitable Liza Minelli and the god of musicals himself Joel Grey. Helmut Griem adds his own distinctive flair to this classic as a debonair, decadent aristocrat who seduces both Liza and Michael. And anyone can understand why, he's incredibly sexy, sophisticated, generous, fun, rich. But, he's also completely unpredictable. While it seems he's chasing after Liza he really has Michael in his sights, or maybe he'd prefer a menage a trois and take both of them along on his proposed trip to Africa. But, when Michael turns Max down out of loyalty to Sally Max leaves them both. Too bad, the most charming scenes of this delightful movie are when the three of them are gallavanting about town, drinking champagne in the back of Max's chauffeured limosine, eating caviar and giggling about spending loads of money on fur coats. Helmut's best scene with Michael is when they are eating at the outdoor cafe and the Hitler youth start singing "Tomorrow Belongs to Me". Max's reaction is typical of the jaded aristocracy, a shoulder shrugging indifference to the future.


---
- Count Duerckheim - 1972
---
- Dr. David Shalom - 1973

Click here to see my Children of Rage Gallery
One of Helmut's most appealing and sympathetic characters was his portrayal of Dr. David Shalom in the 1970's film Children of Rage. Dr. Shalom, an Israeli doctor, tries to use his medical skill to aid the Palestinians. His desire to do good is met by resistance from the Palestinians he tries to help and from his fellow Israelis. A film that is still very relevant today, in fact, it's hardly dated at all!

---
- Otto Schiendick (Voyage) - 1975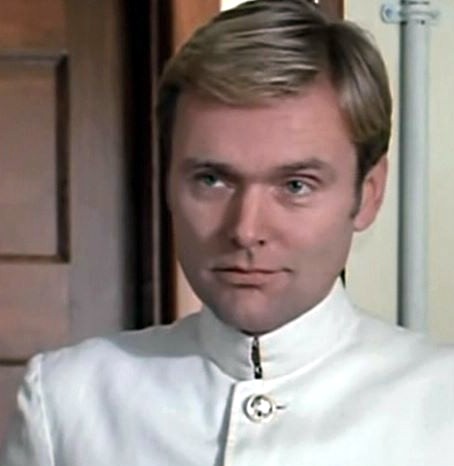 Click here to see my Voyage of the Damned Gallery
---
- Hans Schneider - 1979
---
- Menshikov - 1987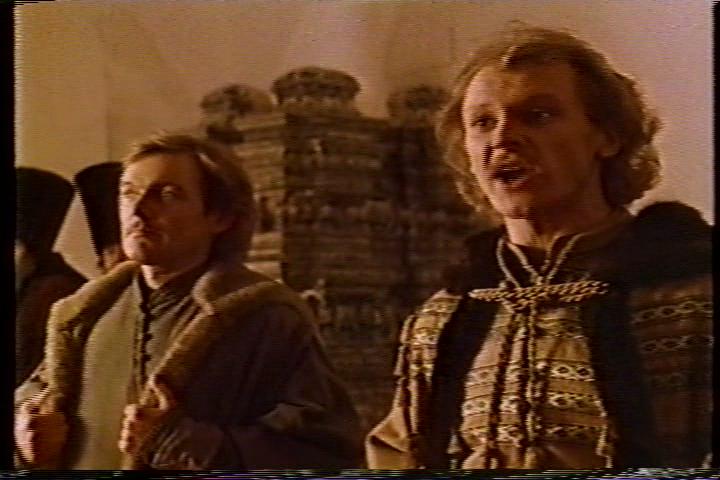 Click here to see my Peter the Great Gallery
One of Helmut's most charming characters was his portrayal of Menshikov in the great NBC TV series PETER THE GREAT from 1986 starring Maximilian Schell.

---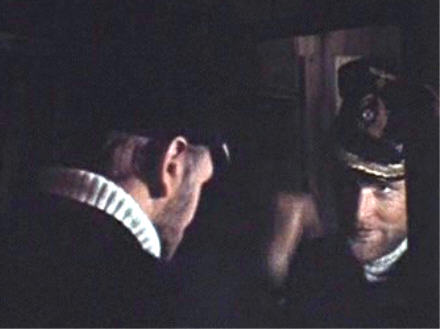 Links...
Helmut Griem passed away on November 19, 2004. There was an English language obituary in the Herald, I've copied that text and you can read it HERE.


Helmut Griem Project: German Site


Dirk Bogarde Homepage

Helmut Berger Tumblr Page

German Page with Helmut Griem Photos

Thank you for visiting my page. It was created before Helmut passed away in 2004 and was last updated on December 24, 2013.