***********this site is now closed. Please visit my new Kim Novak: Lavender Blonde WordPress page!**********************
Lavender Blonde: Kim Novak
---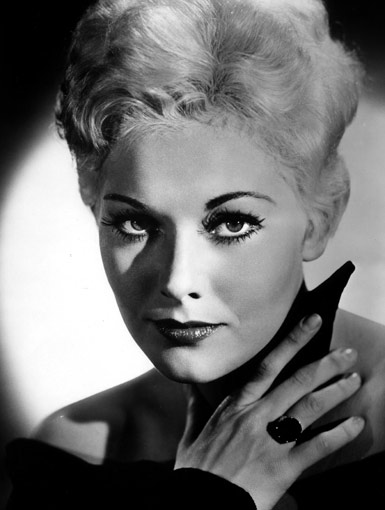 Kim Novak is one of my favorite actresses and I think she is one of the most underrated and overlooked actresses of her generation. Kim Novak was a unique phenomenon. As the last of the "manufactured" screen goddesses and Columbia's answer to Marilyn Monroe, Kim had a more refined sex appeal than the other blond goddesses of the 1950's. She radiated a kind of mystery that harked back to the days of Garbo and Dietrich. Onscreen Kim Novak seems distant, enigmatic, thoughtful and somehow sad. She has been referred to as the reluctant goddess, the melancholy blonde and the lavender blonde. The studio created the idea that lavender was Kim Novak's favorite color as part of her movie star image. However, I think the term Lavender Blonde fits Kim Novak - it sets her apart from the sunny Doris Day or the gilded Marilyn Monroe. Lavender is closer to blue - makes you think of Madeleine in Vertigo, lost in thought by the seashore. Anyway, I thought it was high time that this lovely Hollywood legend had a homepage dedicated to her so here it is! Please visit my My Kim Novak Tumblr Blog and My Kim Novak Pinterest Board!

Be sure to check out Kim Novak's new official website which includes her amazing paintings and her brand new Facebook Page!

---
Kim Novak's Films
****NEW!!!****Recent Interview with Kim Novak!!! about the new DVD Film collection that's being released featuring 5 Kim Novak films (Picnic, Pal Joey, Jeanne Eagels, Middle of the Night and Bell, Book and Candle)

The Internet Movie Database is now updated with dozens of great rare photos of Kim provided by MPTV.net, see them here

See all of the Kim Novak movies available to buy at Movies Unlimed on DVD and VHS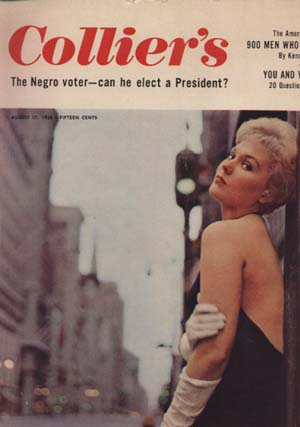 ---
Movie Reviews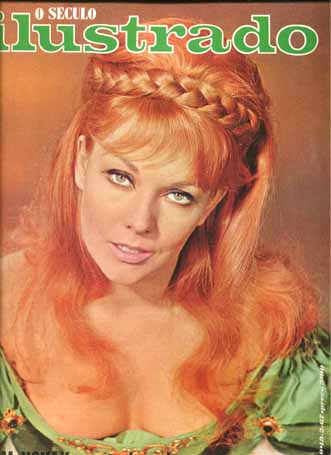 Picnic: A Walk Into Our Past - a new addition to this website, Bob Laudemann takes a look back at the movie PICNIC through his visits to the locations where the movie was filmed.
Kim Novak: Fan Appreciation - a place where Kim's fans can comment on her place in movie history, her special qualities, and review her films. Please email me if you would like to contribute some comments to this part of the page. I'm looking for your input!

My Kim Novak Film Reviews - my perspective on the Novak films I've seen

NEW! Of Human Bondage Photo Gallery | NEW! More stills from Strangers When We Meet | NEW! Legend of Lylah Clare Photo Gallery | NEW! Updated Kim Novak Photo Gallery | Man with the Golden Arm Still Gallery | Jeanne Eagels Still Gallery | VERTIGO Still Gallery | Strangers When We Meet gallery | Picnic appreciation

Vertigo Reviews

Kim Novak Yahoo Group - chat with other fans!
---
Novak in Print
II have added a second Newsweek article about Kim from 1959. Although the tone of both Newsweek articles is rather patronizing it's still interesting to see how Novak was seen by the press back in the 1950's: Kim Novak Articles

If you are looking for any books relating to Kim Novak a good place to check out is BookFinder Two books relating to Kim Novak's life and career can be found through this site: The Reluctant Goddess and Novak on Camera.


---
Novak on the Web
Kim Novak Official Website
Kim Novak Facebook Page
My Kim Novak Tumblr Blog
My Kim Novak Pinterest Board
Hitchcock Site
Doug Stickney's Kim Novak Gallery - Lovely Kim Novak pictures are here
Washington Post Interview - This interview covers all subjects from Vertigo to Kim's life in 1996.

Novak's Leading Men
The Sinatra Family | Elizabeth's William Holden Page | Fredric March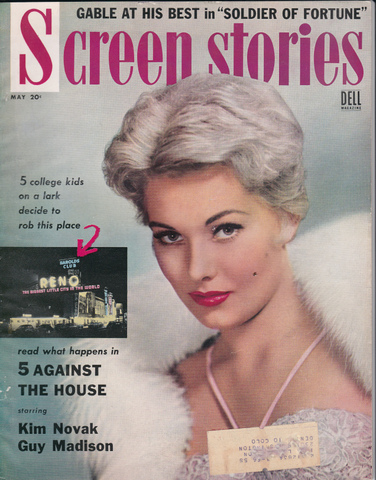 ---
Thank you for visiting my Lavender Blonde: Kim Novak page! This page was the first Novak fan site on the web (as far as I can tell) and was created in early 1999. I have no way of contacting Kim Novak and do not know of any address to which you may send fan mail. I don't know if she knows about this website or not. But please, do not email me asking how you may get in touch with her because I do not have that information.
This page was last updated April 10, 2014. Please visit my other homepages.

Let me know what you think about my page. Email me at harlowgold on AOL.